November Updates:
International Shipping now $99 flat
Commerical Orders: Please contact us. The Mint White Series needs 1-3 mo lead time
Clearance and Liquidation Models start at $400
Buy Now Pay Later is Active at Checkout
Black Friday Live NOW: Use Code at Checkout: 5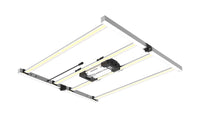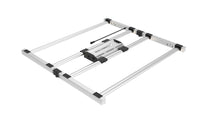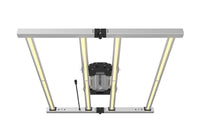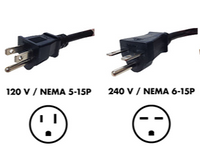 4 bar, 430w, 3' x 3', Mammoth Lighting Fold Series Led Grow Light
Regular Price

$499.00

Sale Price

$499.00

Regular Price

$745.00

Unit Price

per
Introducing Mammoth LED Grow Lights: Revolutionizing Plant Growth
Key Features:
Advanced Diode Technology: Mammoth LED grow lights feature the industry-leading Samsung LM301B primary diode. Our lights offer a continuous spectrum of wavelengths from blue and green to red, replicating natural sunlight.
Proprietary Spectrum: After three years of rigorous testing, we've crafted a unique spectrum blend by combining diodes from two different manufacturers (3000k+5000k+660nm+730nm). This proprietary spectrum maximizes plant growth, enhances yields, and accelerates flowering, all while reducing energy consumption and operational costs compared to traditional horticulture technologies.
Features:
Plug-and-Play Convenience: Our lights are ready to use right out of the box with foldable design for easy setup.
Exceptional Diode Count: Each bar boasts 378 Samsung LM301B diodes, delivering the industry's highest PPFD (Photosynthetic Photon Flux Density) and yield. These diodes are renowned as the #1 choice in horticulture.
Full Spectrum Brilliance: Our proprietary blend of 3000k+5000k+660nm+730nm diodes supports full-cycle growth, with 730nm accelerating flowering by approximately 5% while increasing yield.
Generous Coverage: Mammoth lights provide up to 4' x 4' flower coverage and 5' x 5' veg coverage, ensuring your plants receive uniform illumination.
Dimming Control and Connectivity: Standard knob dimming is included, along with RJ ports for connecting multiple lights to an external controller.
Quality You Can Trust: We use high-quality Samsung diodes and components to surpass the competition.
Ease of Maintenance: The removable bars and driver make field and warranty servicing quick and hassle-free.
Remote-Mountable Driver: Our design allows for remote mounting of the driver, freeing up space in vertical settings and reducing heat buildup in tents.
Future-Proof Design: Our lights are designed to be future-proof, with replaceable bars and drivers as technology advances.
Why Choose Mammoth? Why pay more for the competition when you can achieve superior results with Mammoth LED grow lights? Our lights offer higher light intensity (yield), better coverage, a fuller spectrum, superior components, advanced features, the same warranty, and significant savings.
Product Details:
Product Type: 4-bar foldable LED grow light, 3-foot size
PPF (Photosynthetic Photon Flux): 1202
Power: 430W
Voltage: AC100-277V, 50-60Hz
LEDs: SAMSUNG LM301B (3000k + 5000K) and Proprietary RED (660nm and 730nm)
Spectrum: 3000K + 5000k + 660nm + 730nm
LED Lifespan: 50,000 Hours
Dimensions: 35 x 35 x 3 inches
Lighting sold by Mammoth Lighting LLC is intended for production of products for Urban Farms and production under the U.S. Domestic Hemp Production Program (Cannabis sativa L.), not medical or recreational marijuana. Marijuana remains a Federally controlled substance and is illegal to cultivate under Federal law.
Enter the content to use inside the accordion panel selected.