November Updates:
International Shipping now $99 flat
Commerical Orders: Please contact us. The Mint White Series needs 1-3 mo lead time
Clearance and Liquidation Models start at $400
Buy Now Pay Later is Active at Checkout
Black Friday Live NOW: Use Code at Checkout: 5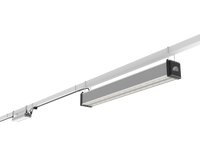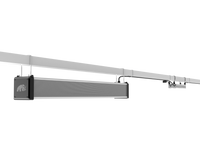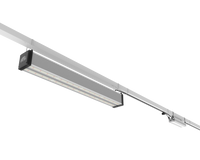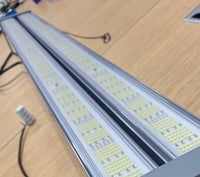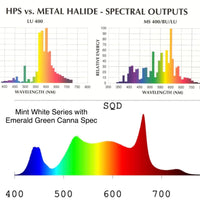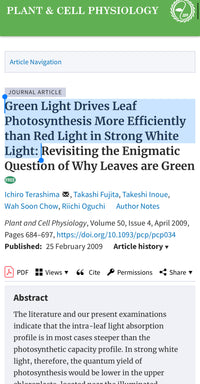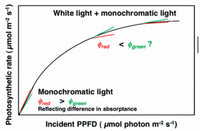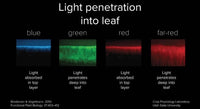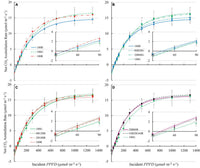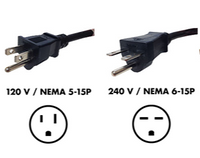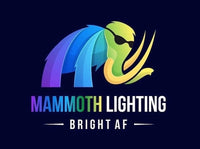 Greenhouse / Highbay top lighting, 650w Mammoth Lighting Mint White Series with Emerald Green Canna Spectrum: Shipping 30-40 days from time of order
Regular Price

$799.00

Sale Price

$799.00

Regular Price

$999.00

Unit Price

per
 Introducing Samsung's Latest Innovation in Plant Lighting: The Mint White EVO Chip, now found in the Mammoth Lighting Mint White Series  
Experience a revolutionary leap in plant growth with Samsung's newest Mint White EVO chip, brought to you by Mammoth Lighting. This cutting-edge technology is redefining the way we cultivate plants, achieving remarkable results even under identical PPFD conditions. 
Key Benefits:
Enhanced Spectrum for Optimal Growth: Samsung's innovative plant-centric spectrum LED significantly enhances photosynthesis, surpassing conventional horticultural lighting solutions. Its 437 nm spectral peak stimulates secondary metabolites, improving the nutritional quality of your plants.

Microorganism Inhibition: The newly engineered spectrum effectively inhibits the growth of harmful microorganisms, such as bacteria and fungi, ensuring longer-lasting storability of your crops.

Energy Efficiency: Boasting an industry-leading PPE (Photosynthetic Photon Efficacy), this lighting solution consumes minimal energy, leading to substantial long-term energy savings and reduced operational costs for indoor farms.
Go Green for Superior Growth:
Experience the World's Greatest Spectrum, meticulously designed with more red, blue, and green wavelengths to closely mimic the natural sun, allowing your plants to thrive and fully express their potential. Our spectrum pays homage to the checkered pattern days of MH + HPS, combining the rich red spectrum of HPS for robust growth and the green and blue wavelengths of Metal Halide for unparalleled quality.
Academic research has revealed that our spectrum, featuring increased green and far-red wavelengths, penetrates plants more deeply than other colors. Moreover, the abundance of blue wavelengths in our spectrum enhances plant oil production. This game-changing spectrum is exclusively found in Mammoth lights.
Limited Supply Alert:
This groundbreaking launch has garnered substantial commercial demand. Due to limited diode supply and production capacity, lead times are expected to increase with new orders. Rest assured, once your order is in, the anticipated delivery date remains unchanged.
Special Offer: Buy 5 or more units and enjoy a 5% discount. Purchase 10 or more units, and the discount increases to 7%, automatically applied at checkout.
Key Features:
Slim design and easy installation

650w of power with 720w option

Fuller Spectrum: Our proprietary blend of Samsung EVO + High Efficiency 3000k + 5000k + 660nm + 730nm + Emerald Green diodes supports full-cycle plant growth.

Exceptional coverage: Up to 6x6 for flowering and 6x6 for vegetative growth.

User-friendly controls:  RJ port to connect multiple lights to an external controller.

Premium components: We use Samsung diodes + Other high efficiency diodes and Inventronics drivers for superior quality.

Easy maintenance: Removable drivers and led boards for quick field and warranty service.
Why pay more for inferior results elsewhere? Our lighting solution offers:
Higher Light Intensity (yield)
Better Coverage
Fuller Spectrum
Premium Quality Components
Advanced Features
Same Warranty
Significant Savings
Product Details:
Product: LED Greenhouse grow lights (MF06)
PPF: 1820 µmol/s
PPE: 2.8
Power: 650W Inventronics
Voltage: AC100-277V 50-60Hz
LEDs: SAMSUNG "Mint White" EVO LM301h + High Efficiency (3000k + 5000K + Emerald Green) and RED (660nm and 730nm)
LED lifespan: 50,000 Hours
Dimension: 44 x 5 x 5 inches
IP65
Warranty: 5 years
Important Note:
Please be aware that lighting sold by Mammoth Lighting LLC is intended for the production of products for Urban Farms and cultivation under the U.S. Domestic Hemp Production Program (Cannabis sativa L.), not for medical or recreational marijuana. Cultivating marijuana remains illegal under Federal law, as it is classified as a Federally controlled substance.
Upgrade your plant cultivation today with the Samsung Mint White EVO chip from Mammoth Lighting, and witness the future of horticulture lighting firsthand!
Enter the content to use inside the accordion panel selected.