International Shipping now $99 flat
Commerical Orders: Please contact us for bulk discounts and lead times. The Mint White Series needs 1-3 mo lead time for large orders
Clearance and Liquidation Models start at $400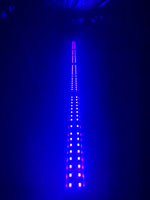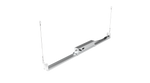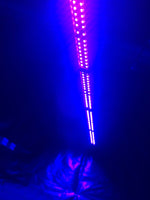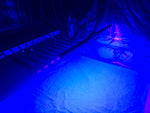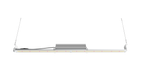 UV Bar
Regular Price

$199.00

Sale Price

$199.00

Regular Price

$225.00

Unit Price

per
1 Single UV bar.   Stand alone option. UV bar + driver and plug. UVA (395nm) + UVB (310nm) Can be suspended using two attached hooks. Recommendation is to hang between existent bars or lights and plug in for the last 3-4 weeks of flowering.
Why UV:
UV wavelengths can change the color, flavor, and smell of a plant. These changes in color, flavor, and smell often make plants more appealing to humans, but more toxic to some insects. Plants with increased levels of these flavor/smell compounds are less likely to get eaten by insects! Lastly, there is strong evidence that UV wavelengths light prevents the spread and severity of fungal spores.  
Product: UV LED grow light 1 strips, standard without dimming
Power: 50W±5%
Spectrum:395nm and 310nm
LEDs: 136 pcs led per bar
Beam angle :120 degree
LED lifespan: 10000 Hours
Dimension: 46" x 2.5" x 3.5"
Lighting sold by Mammoth Lighting LLC is intended for production of products for Urban Farms and production under the U.S. Domestic Hemp Production Program (Cannabis sativa L.), not medical or recreational marijuana. Marijuana remains a Federally controlled substance and is illegal to cultivate under Federal law.
Enter the content to use inside the accordion panel selected.