November Updates:
International Shipping now $99 flat
Commerical Orders: Please contact us. The Mint White Series needs 1-3 mo lead time
Clearance and Liquidation Models start at $400
Buy Now Pay Later is Active at Checkout
Black Friday Live NOW: Use Code at Checkout: 5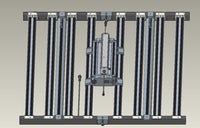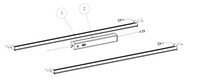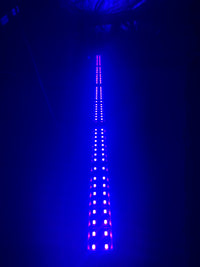 10 Bar UV Series: Clearance Price: 10 Bars, 820w total. Standard 8 bar / 720w with 2 bar 100w UV upgrade kit
Regular Price

$699.00

Sale Price

$699.00

Regular Price

$1,099.00

Unit Price

per
Unleash Exceptional Value in Plant Lighting!
Introducing our limited-time offer: the 10 Bar UV Series clearance model, a dream come true for savvy growers seeking extraordinary deals. We're making approximately 80 units available at an unbeatable price of just $699 each. These brand-new lights are poised to elevate your plant cultivation game to new heights.
Limited Production Run: Only 80 units are available, offering you a unique chance to acquire the UV Series 10 Bar at half the estimated market price.
Versatile Lighting Solution: Our standard 8 Bar 720 Full Spectrum Light comes with a 2 Bar UV upgrade kit that easily attaches. Both units are equipped with independent dimmer control panels and RJ ports for 0-10V control boards, allowing for precise customization.
Price Slashed for Innovation: This special offer is our way of making room for the new Mint White Series, so you benefit from incredible savings.
Why Choose UV:
Unlock the potential of UV wavelengths. They have the power to transform your plants' color, flavor, and aroma, making them more attractive to humans while deterring certain insects. Furthermore, UV light shows strong evidence in preventing the spread and severity of fungal spores.
Product Details:
Product: UV LED Grow Light with 10 bar (8 standard full spectrum, 2 bars UV)
Key Features:
Power: Harness a remarkable 720W across 8 bars, and for those seeking even more, you can add the 100W UV kit for a total of 820W.
Spectrum: Our advanced lighting system combines cutting-edge 3500k white light LEDs from Samsung with 660nm Red diodes, offering a spectrum tailored to each stage of your plant's growth cycle. Add the 100W UV kit with UVA and UVB to take your plants to the next level of quality.
Efficacy: Achieve impressive efficiency with an outstanding efficacy rating of 2.8 µmol/J, reducing your energy consumption.
PPF: Enjoy a Photosynthetic Photon Flux (PPF) of 2016 µmol/s, ensuring your plants receive the light they need to flourish.
Driver: Rely on INVENTRONICS drivers for consistent and dependable performance.
Input Voltage: Our clearance model supports input voltages from AC 100-277V, with custom options available up to 347-547V, all at a standard 50/60Hz frequency.
Power Factor: Efficiently utilize power with a Power Factor exceeding 0.9.
Light Distribution: With a broad 120° light distribution, your growing area benefits from uniform coverage.
Dimming Range: Customize your lighting to meet your plants' needs with a dimming range from 0-10V.
Dimensions: Compact and easy to install, the dimensions of 47x43.4x1.9 inches make it suitable for various setups.
Lifespan: Your investment is protected with an extended lifespan of over 50,000 hours for the full spectrum diodes and 10,000 hours for the UV components.
CRI: Expect vibrant, natural-looking plant growth with a Color Rendering Index (CRI) exceeding 80.
Don't miss out on this exclusive opportunity to enhance your plant cultivation efforts. Whether you're an experienced grower or just starting out, our clearance model offers unbeatable value. Act quickly – with limited stock available, these units won't last long. Secure yours today and witness your plants thrive like never before!
Enter the content to use inside the accordion panel selected.